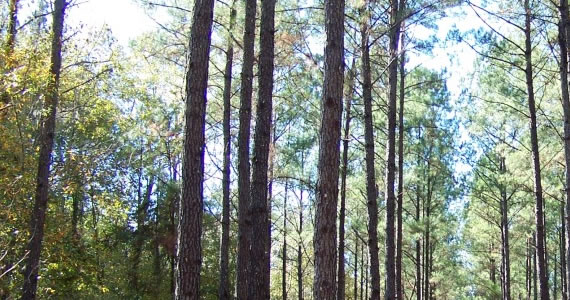 Invest in Timber
Alabama's forest grows at a rate between 2% to 8% per year. According to a recent article (February 25, 2011) in MoneyMorning.com "Since 1910, the value of timberland as an investment has risen faster and with less volatility than stocks as measured by the Standard & Poor's 500 Index. Since 1987 the Timberland Index maintained by the National Council of Real Estate Investment Fiduciaries (NCREIF) has risen roughly 15% per year, compared to an annualized return of just 9.61% for the S&P 500. Timber investing has proven to be particularly profitable to investors during bear markets. During the Great Depression, when stocks plunged more than 70%, timber investments gained 233%."
A unique advantage timber land investing has over other commodities is that timber does not need to be harvested at the end of a growing season. Timber can be "stored on the stump" in Mother Nature's warehouse and will continue to grow and increase in value until the timber land owner decides it's time to harvest. This characteristic of timber investing provides the land owner maximum flexibility when it comes to the timing of harvesting decisions. Alabama currently ranks 2nd in the nation for commercial forest land with 22.9 million acres. The state's rich soil types, mild climate, abundant rain fall, productive tree species and an efficient infrastructure of wood mills and markets makes Alabama timber land a good solid investment.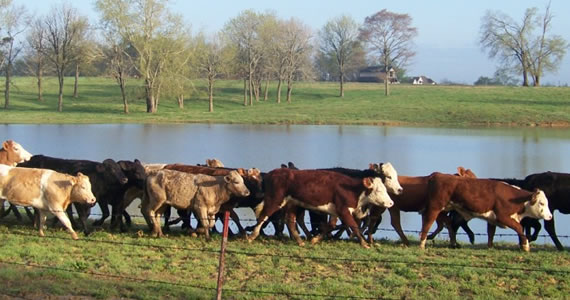 Invest in Farm Land
High-quality farmland can generate a 2 to 4 percent annual cash-on-cash return with low volatility; compare that to a yield of less than 1 percent on six-month Treasuries. The supply and demand of farm land is limited in the United States and about one million acres of farmland per year are being converted to shopping centers, housing developments, and commercial property. And, while the amount of farmland in production decreases annually, the world's population continues to grow at a steady rate.. On average, farmland value has a long term appreciation rate of about 5% to 6%. As the acres of cropland in production decreases, agriculture land will likely continue to appreciate at an even faster rate due to the increasing world demand for food and fiber.
Hedge against Inflation
Land investments have traditionally been used as a hedge against inflation. At the same time, financial assets (securities such as stocks and bonds) typically lose value with inflation. While land investing is not a .com get rich overnight scheme, it does represent a solid way to diversify an investment portfolio. If you are like me, one of the biggest returns on investing in land is enjoying the great outdoors and spending quality time with friends and family. Try doing that with your stock portfolio.